Story of LBGT@MIT
Commitment, Mission, and Values
Staff
About Us
Over the course of the fall of 2015 and winter of 2016, a few hundred students and LBGTQ+ community members have been working to compile recommendations to the Institute that support an improved experience for LBGTQ+ students at MIT.

Keeping in mind the full breadth and intersections of identities found within all MIT communities and MIT community members, these recommendations are made in full support of and in collaboration/connection with the recent Black Students' Union (BSU), Black Graduate Student Association (BGSA), Black Alumni/ae of MIT (BAMIT), Institute Community and Equity Officer (ICEO), women students, and Division of Student Life (DSL)/Office of the Dean for Undergraduate Education (DUE)/Office of the Dean for Graduate Education (ODGE) staff recommendations.

For more information about the BSU recommendations please visit:
http://web.mit.edu/i347c475/www/index.html

For more information about the BGSA recommendations please visit:
http://bgsa.scripts.mit.edu/wp/wp-content/uploads/BGSA-Recommendations_12012015.pdf
"There is no such thing as a single-issue struggle because we do not live single-issue lives."
- Audrey Lorde
About LBGT@MIT

LBGT@MIT is a program of the Division of Student Life, and a part of the Student Activities Office. MIT is a member of the Consortium of Higher Edu\ cation LGBT Resource Professionals.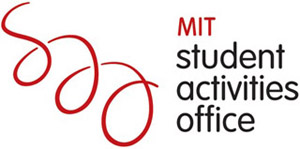 Back to top
Our Commitment to Racial Justice
LBGT@MIT is committed to eliminating racism within the LBGT community at MIT and within the larger MIT community as a whole.

Specifically, LBGT@MIT will work to:
Help students, faculty, and staff reflect on their own racial prejudices and privileges (e.g., white and male privileges)

Help students, faculty, and staff understand and act on issues of racial injustice

Promote programs and events at MIT that incorporate issues of racism and issues of homophobia on campus

Support students, faculty, and staff with multiple identities

Help cultivate student leaders of color within the LBGT and ally community at MIT

Build coalitions with other identity-based student groups at MIT
Back to top
Our Mission
With a primary focus on students, our mission is to ensure a safe and supportive campus-wide community where lesbian, bisexual, gay, transgender, questioning individuals, and their allies are all welcomed as equals.
Our Values
We help to educate the MIT community about the diversity of our identities.

We practice and encourage open, honest, and respectful discussion.

We assume nothing and encourage everyone to embrace who they are and who others are.

We work towards a safe, supportive, and equitable environment.

We work to build a community that welcomes all experiences and identities.

We collaborate with other groups and offices to address issues of social justice on campus including race, class, gender, and sexual orientation.

In support of the LBGT community, we advocate for diverse leadership at all levels of MIT.
Back to top
Home | Email us | Walker Memorial Basement (50-005) | (617) 253-5440 | Massachusetts Institute of Technology |