Story of LBGT@MIT
Commitment, Mission, and Values
Staff
About Us
About LBGT@MIT

LBGT@MIT is a program of the Division of Student Life, and a part of the Student Activities Office. MIT is a member of the Consortium of Higher Education LGBT Resource Professionals.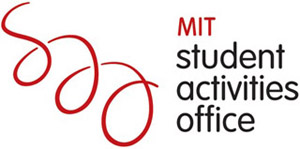 Back to top
Our Committment to Racial Justice
LBGT@MIT is committed to eliminating racism within the LBGT community at MIT and within the larger MIT community as a whole.

Specifically, LBGT@MIT will work to:
Help students, faculty, and staff reflect on their own racial prejudices and privileges (e.g., white and male privileges)

Help students, faculty, and staff understand and act on issues of racial injustice

Promote programs and events at MIT that incorporate issues of racism and issues of homophobia on campus

Support students, faculty, and staff with multiple identities

Help cultivate student leaders of color within the LBGT and ally community at MIT

Build coalitions with other identity-based student groups at MIT
Back to top
Our Mission
With a primary focus on students, our mission is to ensure a safe and supportive campus-wide community where lesbian, bisexual, gay, transgender, questioning individuals, and their allies are all welcomed as equals.
Our Values
We help to educate the MIT community about the diversity of our identities.

We practice and encourage open, honest, and respectful discussion.

We assume nothing and encourage everyone to embrace who they are and who others are.

We work towards a safe, supportive, and equitable environment.

We work to build a community that welcomes all experiences and identities.

We collaborate with other groups and offices to address issues of social justice on campus including race, class, gender, and sexual orientation.

In support of the LBGT community, we advocate for diverse leadership at all levels of MIT.
Back to top
Please feel free to contact us in Student Life Services in room W20-549, visit us in the Rainbow Lounge (50-005), call us at (617) 253-6777, or email us at lbgt@mit.edu.

You can also contact any one of us individually:


| | |
| --- | --- |
| | Abigail Francis, Director of LBGT Services, afran@mit.edu, x3-0684 |
| | Julio Oyola, Asst. Director of LBGT Services, ojr@mit.edu, x2-1612 |
Back to top
HER/HIStory of LBGT Support @ MIT
MIT was one of the first institutions of higher learning to have an LBGT student group. What is today known as GaMIT began as the Student Homophile League in 1969. Since then, LBGT support continued to be voluntary and informal until the fall of 1996.

In 1996, John Kellett '47 for his 50th reunion gift committed to providing $100,000 to support BGALA and LBGT programs at MIT over the next five years. With the support of Dean of Students and Undergraduate Education Rosalind Williams, the LBGT Issues Group was formed that fall. Originally composed of fourteen staff and faculty members -- gay, lesbian, and straight -- the Issues Group soon added student members. The Group spent most of the first year educating itself about LBGT issues and evaluating needs on campus. The Issues Group evolved into an umbrella group of MIT's LBGT student groups and departments committed to providing support.


Over the next few years, the efforts of the Issues Group and its partners made significant progress towards the creation of a more welcoming environment at MIT. In 1997 the Group published the first Lavender Guide; developed dialog with the ROTC Task Force Implementation Team, ultimately concluding that the two groups could not work together; and began to offer grants to fund student activities and co-sponsor campus events, beginning with Orientation. The Issues Group later supported the renovation of the GaMIT Lounge and assumed responsibility for coordinating the Rainbow Reception. In 2002, after being approached by a committee of the Issues Group, MIT agreed to amend the non-discrimination policy to include prohibition of discrimination based on gender identity.

Approved donation of Dean's Office staff time was and remains crucial to the progress of LBGT support services at MIT. In 1998, Student Life Programs (then known as RLSLP) created a graduate internship to provide specific and paid support to advising LBGT student groups and coordinating implementation of Issues Group initiatives. This first internship resulted in the development of the "You are Welcome Here" Campaign. That role has since been expanded, with the support of John Kellett, to a part-time graduate assistant position. The combination of the graduate assistantship, the approved donation of staff time within Student Life Programs, and the development of a logo to represent MIT's diverse services, resulted in the creation of lbgt@mit, a program within SLP to provide staff support and coordination to diverse efforts across MIT.

In the spring of 2001, the Undergraduate Association passed a resolution to donate several thousand dollars to found a resource center for LBGT students at MIT. In April of 2002, the GaMIT Lounge expanded its scope and opened as the Rainbow Lounge. The Lounge used to be in 50-306 and was home to a lending library as well as MIT's several LBGT student organizations. In the Spring of 2005, the Rainbow Lounge expanded to a new location within the Walker Buidling, 50-005. The new location includes offices, a library, a kitchen and, of course, a lounge.

Recently, because of the work of LBGT@MIT, MIT has been recognized as a gay-friendly school, and a leader in the charge for making all colleges and universities more LBGTQ-affirming and accepting.
Back to top
Home | Email us | Walker Memorial Basement (50-005) | (617) 253-5440 | Massachusetts Institute of Technology |